News analysis
China continues to suffer economic setbacks. The latest came with the news that July home sales fell nearly 30% from June. Optimists had taken heart when home sales picked up in May and June in response to the easing of COVID-19 lockdowns, but the most recent news has dashed hopes of an easy recovery.
Given that housing accounts for around 30% of China's gross domestic product (GDP), this news raises questions about the economy's ability to meet the government's already cut 5.5% real growth target in 2022 or post strong growth for that matter. It should be abundantly clear by now – even to the leaders of the Chinese Communist Party – that this crisis requires concerted action from Beijing. Yet the Politburo, China's main decision-making body, shows no desire to act. This case won't go away until it's gone.
The country's property crisis began more than a year ago when huge property developer Evergrande announced it could not repay all of its debt. This announcement called into question some $300 billion in Evergrande's debt. Since others – individuals, banks and other institutions – held these liabilities as assets, it also called into question their financial reliability.
As even more people had pre-purchased apartments in the future construction of Evergrande, the announcement also raised questions about the sustainability of the mortgage debt those people had taken on during those purchases. In other words, the potential for failure immediately spread far beyond Evergrande and did so even further as other developers made similar announcements about their failures. As always in all financial crises, wherever they occur, doubts have arisen about everyone's ability to meet their financial obligations.
If Beijing had acted quickly, not to help Evergrande but rather to protect confidence in the entire Chinese financial system, it might have avoided later problems, including the recent slump in home sales. By, for example, making credit cheap and readily available, perhaps even from government sources, the People's Bank of China (PBOC) could have reassured everyone that others were likely to meet their obligations and thus restoring confidence despite the failures of real estate developers. Beijing could also have guaranteed that buyers would not lose the apartments they had prepaid for. But the central authorities have taken no such measures or have only taken half-way measures. And so, the crisis spread and spread.
The July sales slump is just the latest phase of this ongoing and so far uncontrolled crisis. Previously, financial institutions had to restrict their activities until they could assess where they were vulnerable to developer failures and other people they were involved with who might fail because they were vulnerable to developer failures, either directly , or through third parties.
This assessment ultimately led banks to worry about their own balance sheets. At the same time, Chinese individuals began to worry about financial institutions and therefore began withdrawing their deposits. This combination of events prompted some banks, notably the Bank of China, to protect themselves by imposing limits on withdrawals. When people couldn't get their money, protests broke out, so violent that units of the People's Liberation Army took to the streets to maintain order.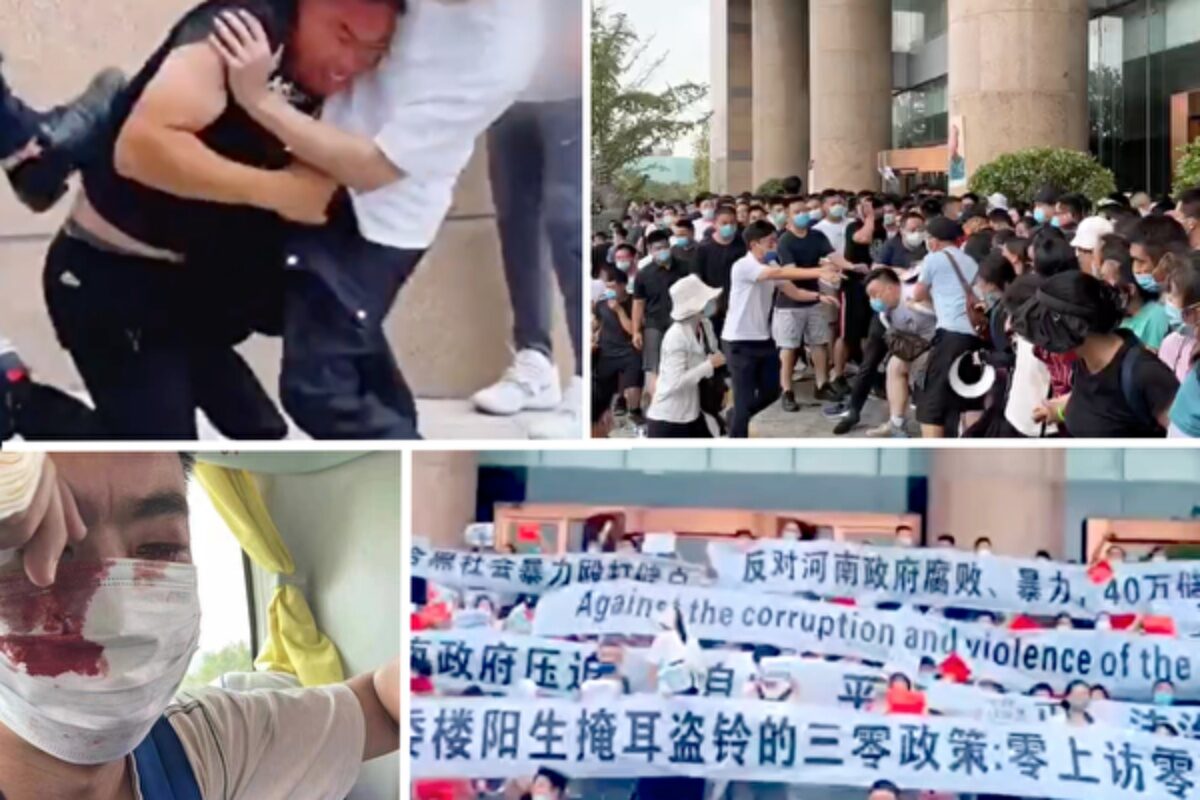 As these ugly events unfolded, those who had pre-purchased apartments from developers like Evergrande realized they would get no relief from government sources. In response, they threatened to stop mortgage payments on these non-existent homes. This threat raised more questions about the viability of a whole new set of lenders and further eroded confidence in Chinese finance. It is therefore not surprising that the Chinese are reluctant to commit to the purchase of a new home.
Yet to date, Beijing has refused to take direct corrective action beyond the PBOC's small cut in its target interest rate. Even though the crisis has lasted longer, spread and become more dangerous than anyone – at least in Beijing – imagined when it erupted last year, the Politburo continues to insist that the solution lies with provincial and local governments.
Such a claim would be dubious under any circumstances, especially now that these small government units face an already huge debt burden weighing on them due to Beijing's continued pressure on huge infrastructure projects. Until Beijing acts, the crisis will continue to ripple through the financial system and hurt prospects for economic growth.